Food First Fellow Spotlight
We are thrilled to share with you the latest updates, stories, and initiatives in our ongoing mission to advocate for food justice and sustainable agriculture. At Food First, we believe that nurturing the next generation of leaders is crucial for building a just and equitable food system. That's why we are proud to spotlight our Fellows Program which provides early and mid career food justice advocates with the necessary tools, mentorship, and resources to make a tangible difference in their local communities. In the coming newsletters, we will share their impactful projects that are creating positive change in the realms of food access and social justice.
In this edition, we share the incredible work of one of our Food First Fellows, Martinique Mims. Martinique works at the intersection of arts education and community organizing to foster spaces of dialogue around food justice issues in her native Cleveland. We recently had the privilege of witnessing Martinique's transformative projects firsthand. During her fellowship, Martinique created a curriculum that encouraged outdoor play, dance, and movement as a means of establishing a deeper connection with food. As part of her project, she teamed up with the talented artist, Sequoia Bostick, to pilot an eight-week program at Goldenrod Montessori in Cleveland's Shaker Square neighborhood.
Through this partnership, she created a curriculum called 'Unconventional Space' where every Friday students gathered to hear stories about food and nutrition and to learn to plant and grow their own produce. Martinique also collaborated with Village Family Farms located in the Hough neighborhood where she introduced a dance curriculum to enrich the students' understanding of proper nutrition, cooking, and agriculture. Another part of Martinique's fellowship included coordinating a pop-up performance alongside five other artists at the 10th Annual Station Hope event in Cleveland, Ohio held at the end of May. At this event, Martinique directed a performance, 'Stories Around the Table,' which highlighted how African foodways survived the passage through slavery and continue to reflect the cultural significance of African American food and soul. The event itself was full of rich performances and a celebration of resilience.
Martinique has a relentless dedication to community organizing, to forging connections, and driving transformative change in Cleveland. We are honored to highlight Martinique's exceptional contributions to the food justice movement. Martinique's role as a connector ensures that her impact reaches far beyond her immediate community. Her work reminds us that sustainable change requires collective action.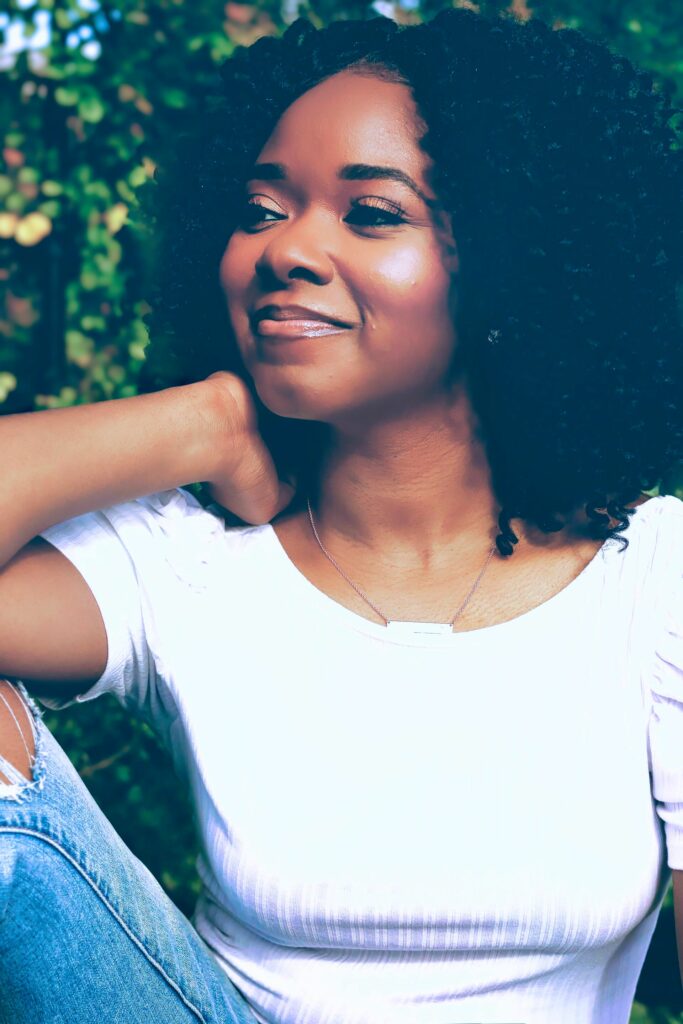 ---
Introducing Our Student Interns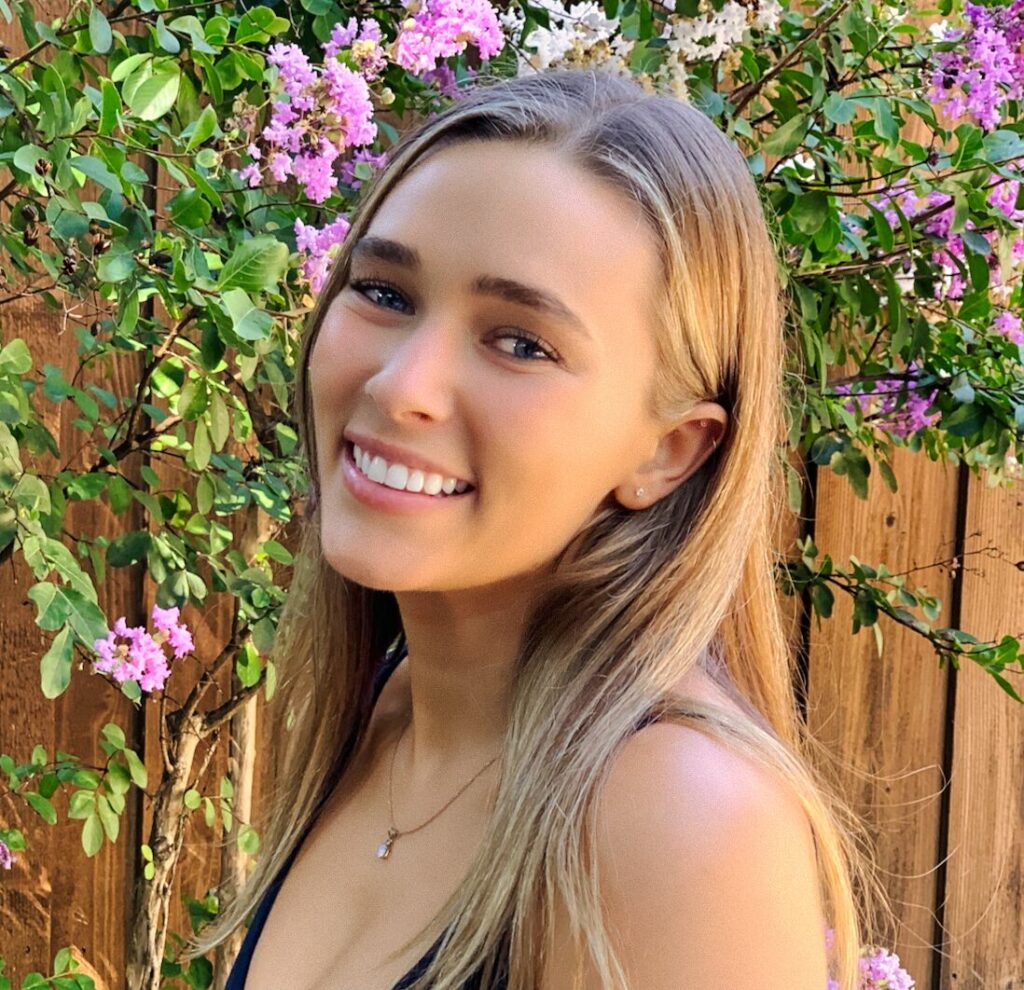 Meghan Harshaw
Meghan Harshaw is a Master of Public Health student at the Harvard T.H. Chan School of Public Health, with a concentration in nutrition and entrepreneurship. At Harvard, she serves as an ambassador at the Center for Climate, Health, and the Global Environment to help guide the healthcare industry's response to climate change and to put health and equity at the center of climate actions. Previously, Meghan has held internships at Feeding America, the City of Chicago Public Health Department, and the Greater Chicago Food Depository. She is interested in commercial determinants of food security and plans to orient her career towards the intersection of public health and business, with the goal of improving food access and population-level nutrition outcomes.
Why did you want to intern with Food First?
"I first learned about food justice during my freshman year of college through volunteering at the Greater Chicago Food Depository. Over the 8 years since, I've gained experience working across various aspects of the Food Justice movement: accessibility, community initiatives, urban farms, food education, and nutrition. Currently in my Masters of Public Health Nutrition degree, I specialize in commercial determinants of nutrition, or the ways the food industry creates certain dietary conditions that ultimately affect population health. My Food First internship will contribute exposure to nonprofit management, advancing my long-term journey towards one day becoming a food justice-focused social entrepreneur."
-Meghan Harshaw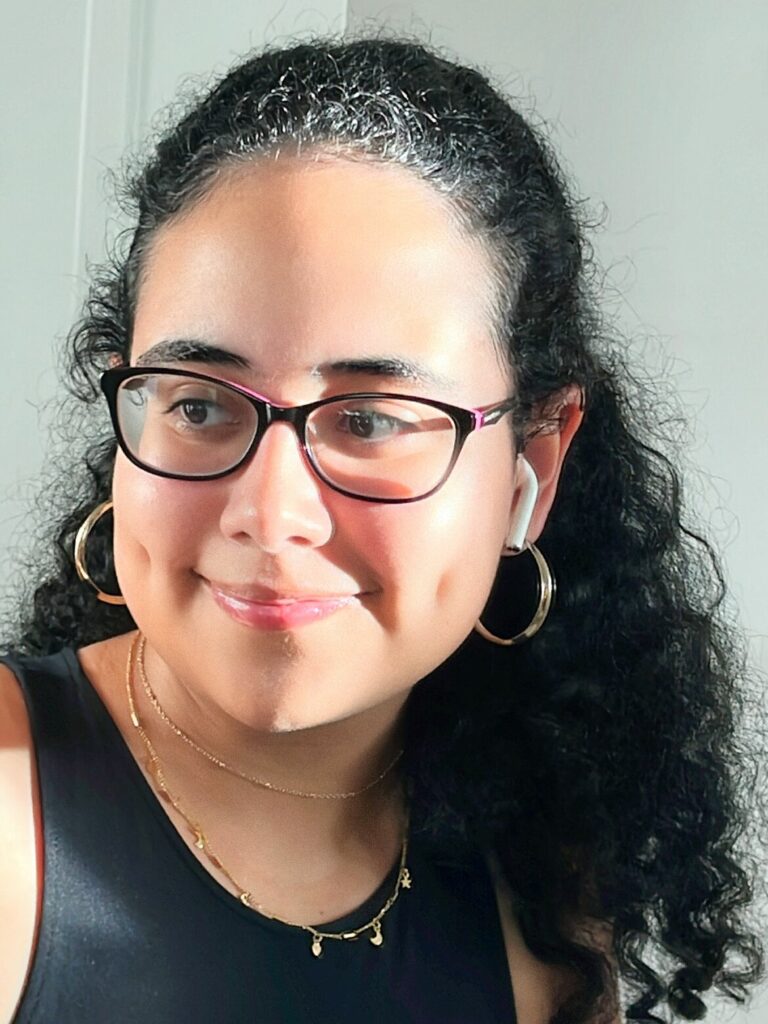 Samantha Ferreira
Originally from Caracas, Venezuela, Samantha Ferreira Leira is studying to earn a bachelor's degree in Social Entrepreneurship at Lynn University in Boca Raton, Florida. Samantha firmly believes that knowledge is the key to breaking barriers. Therefore, she provides resources to Hispanic immigrants in South Florida for social and economic development through education and by creating socially responsible businesses. Samantha wants to use her professional career to merge her passion for helping others through social impact programs and the performing arts.
Why did you want to intern with Food First?
"As a passionate advocate for resources that reduce and break the institutional barriers that prevent marginalized groups from food access, I care about food justice because it is essential to social justice and human rights. As an intern at Food First, I can gain valuable knowledge and experience in the sector. This internship will provide insights into the challenges and solutions related to food justice and provide an opportunity to manage an organization that is tackling this problem through community organizing and policy advocacy. By engaging in meaningful projects and with people in this space, I plan to develop my skills, expand my professional network, and deepen my understanding of the food system. By the end of the internship, I want to have a deeper understanding of food justice and related concepts, gain practical experience in nonprofit management, contribute to several ongoing projects or initiatives within the organization, and, most importantly, leave a positive impact on the organization and the communities it serves."
-Samantha Ferreira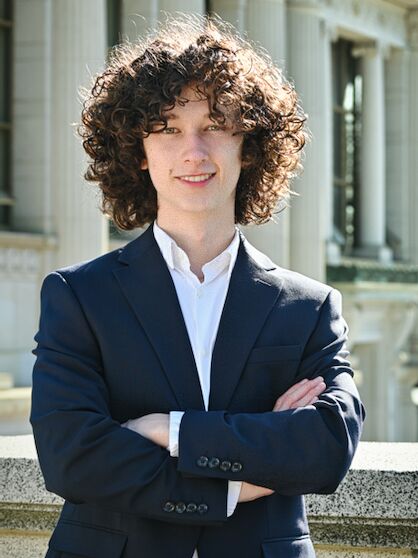 Aidan Praytor
Aidan Praytor is an undergraduate student at UC Berkeley studying Data Science and City Planning. As a developer and project manager with DataGood @ Berkeley, Aidan collaborated with peers on a suite of projects relating to the impact of housing type and density on carbon emissions in the US. His mission of invigorating discourse on responsible data science, and his advocacy against ignorant and destructive tech "solutions" brought a new perspective to the organization's speaker series, and fostered discussions between emerging data science students on the ways that people with advantaged positionality use data to promote and legitimize deceitful narratives.
Why did you want to intern with Food First?
"In this country, where food is weaponized, industrialized, and commercialized, caring about food justice means resisting the institutions which have sought to eliminate access to healthy, affordable, and appropriate food as a universal human right for centuries. Food justice is inseparable from racial, health, and socioeconomic justice, and as such cannot be disregarded. Working and studying at the crossroads of data science, city planning, and community development, spending the summer with Food First has prepared me for future endeavors by fostering a holistic understanding of the nonprofit ecosystem. Before the end of my internship, I hope to produce data-assisted content for the Food First blog that highlights topics of food justice in novel and informative ways."
-Aidan Praytor
Together, these interns bring fresh perspectives and passion to our mission, and we are to have them at Food First this summer.
---
USDA Designates $2.2 Billion to Support Minority Farmers
Imagine a world where everyone has access to nutritious food, where no one goes to bed hungry, and where the well-being of individuals and communities is prioritized. Sadly, this vision remains elusive for far too many people, even in our own neighborhoods. A staggering 42% of the Supplemental Nutrition Assistance Program (SNAP) beneficiaries are children; making programs like SNAP essential for feeding food insecure communities. This challenge of food insecurity impacting our youth can also be noted in the findings of a recent survey, which observed nearly 1 in 5 Generation Z individuals (ages 11 – 26) experienced food insecurity in the past year. The staggering reality is not having consistent access to nutritious food is impacting our youth and can affect their physical and mental health, hindering their ability to thrive and reach their fullest potential.
Food insecure youth are more likely to face developmental delays, chronic health conditions, and academic struggles, perpetuating a cycle of disadvantage that can persist into adulthood. Addressing food insecurity is not just a matter of basic sustenance; it is an urgent call to invest in the well-being of our future leaders and innovators. By ensuring adequate nutrition for the next generation, we empower them to pursue their dreams, break barriers, and create a brighter, more equitable world for themselves and those around them.
This is why we are encouraged and advocate for a Farm Bill that focuses on the real needs in all of our communities but especially focuses on those most at risk of hunger and poverty. The Farm Bill, comprehensive legislation that shapes the nation's food and agricultural policies, has recently garnered attention for its provisions related to SNAP. Food First is following actions by Congress in addressing food stamp changes, recognizing the importance of maintaining a robust safety net for vulnerable populations. The inclusion of SNAP provisions in the Farm Bill reflects a vital step towards ensuring food security for all. By safeguarding access to nutritious meals for low-income individuals and families, these provisions play a crucial role in alleviating hunger and promoting the well-being of communities nationwide.
The Farm Bill also provides funding to support farmers to ensure they are able to provide the crops and livestock required to feed our nation and the world. Presently the USDA has recommended providing $2.2 billion in financial assistance specifically for Black and minority farmers. This substantial investment will provide essential support to farmers and will help them retain their land and have the resources needed to thrive and contribute to a more equitable and sustainable agricultural landscape.
---
Additional Resources
---
Support Our Work
In this newsletter we shared stories about the promise of the next generation. But we also highlighted that many of our young people today are at risk of not having the food they need to nurture their minds and bodies. This is why we are hopeful that this time the Farm Bill will actually support small and BIPOC farmers by providing the support and assistance they need and for years have been wrongfully denied. We are highlighting these stories so we can all advocate for a more just and accessible food system.
Food First is deeply committed to advocating for change and implementing impactful programs that address the root causes of food injustice. However, we cannot do this important work alone. We rely on the generous support and contributions of compassionate individuals to sustain and expand our vital programs. Every dollar brings us one step closer to building a food system that nourishes every person and leaves no one behind. Thank you for joining us in this crucial fight for food justice.
Consider planting a seed of hope today: www.foodfirst.org/support
Please share this newsletter with your friends and community to spread the word by using the #foodsovereignty hashtag and tag us @foodfirstorg on social!
---
Find us on Social Media