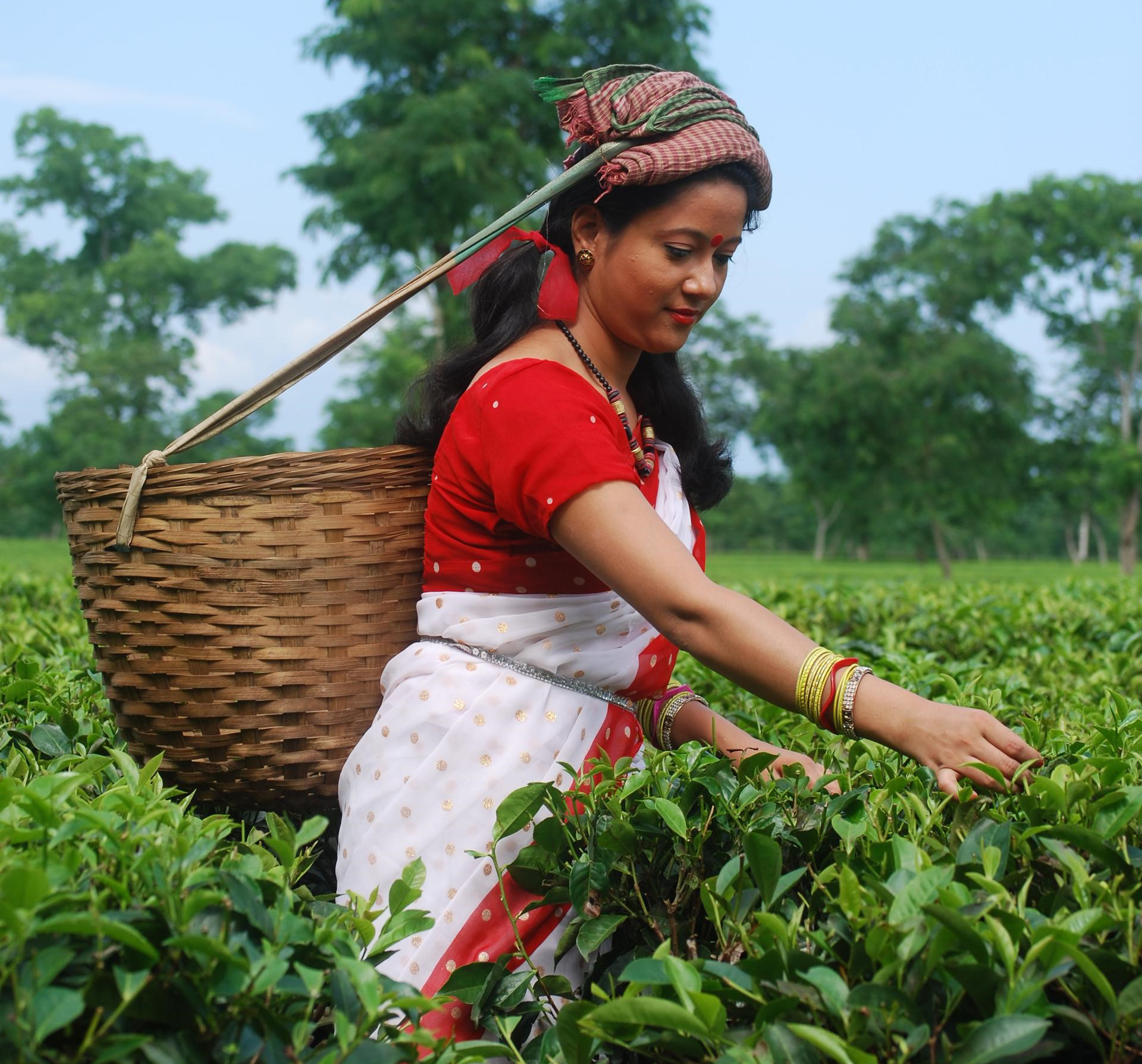 Executive Director's Note
Hello All,
We celebrate Earth Day on April 22, 2023. However, let us recognize the significance of this day, this month, and every day because it means investing in the sustainability of our planet. For our part, this month's newsletter focuses on Indigenous people's knowledge and insights needed to address the global climate crisis; using that knowledge towards sustainable practices; and other strategies to address protecting the Earth.
On Earth Day and every day, be inspired.  Join others around the world by advocating for climate literacy, helping to end plastic pollution, participating in various community cleanup activities, supporting sustainable practices, and tending to Mother Earth as best you can, Earth Day 2023 – Earth Day.
Best Regards,
Ellen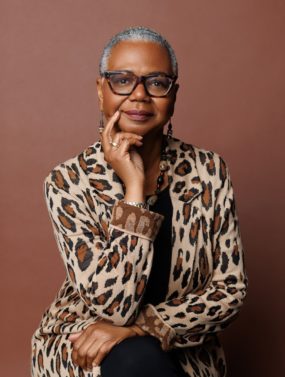 ---
Spotlight Report
Indigenous People's Knowledge, Insight Needed to Address Global Climate Crisis
The Permanent Forum on Indigenous Issues has opened its twenty-second session with a call to harness the knowledge and insight of Indigenous Peoples to address the global climate crisis. Participants emphasized that Indigenous Peoples' participation must be increased, and their rights protected if the international community is to benefit from their experience in tackling these critical challenges. The Earth is getting warmer, and humans are the primary cause. This shocking reality paints a dire picture of the future if we don't take immediate action to address the crisis.
Results from the session predict more extreme weather events, rising sea levels, and devastating impacts on biodiversity and human societies. We're already seeing some of these effects being revealed today, from the wildfires that have ravaged California to the floods that have devastated communities in South Asia.
However, the Permanent Forum on Indigenous Issues provides key steps we can take to mitigate the worst effects of climate change. These include transitioning to renewable energy sources, investing in sustainable agriculture, and reducing our consumption of meat and dairy products.
So what can we do as individuals to honor Earth Month and make a difference? Here are a few ideas:
Support local farmers and buy food that's grown sustainably and without harmful pesticides and chemicals.
Reduce waste by recycling and composting, and avoid single-use plastics like straws and water bottles.
Get involved in advocacy and activism around climate change, and encourage your elected officials to take action.
It's up to all of us to take action and make a difference. Let's honor Earth Month by committing to a more sustainable and just future for all.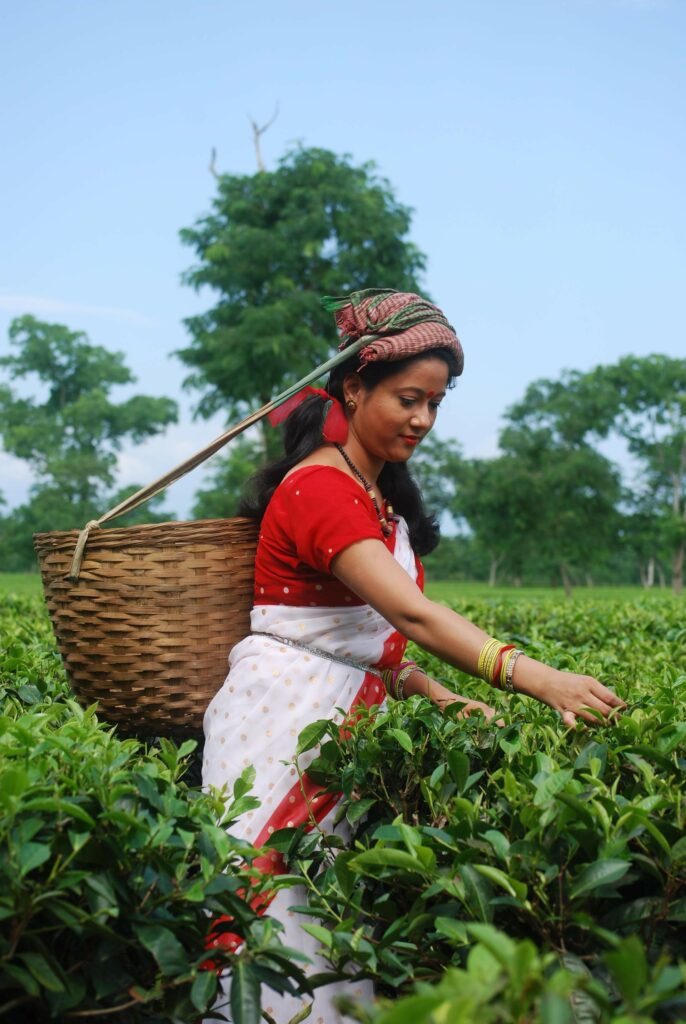 ---
Celebrating Earth Month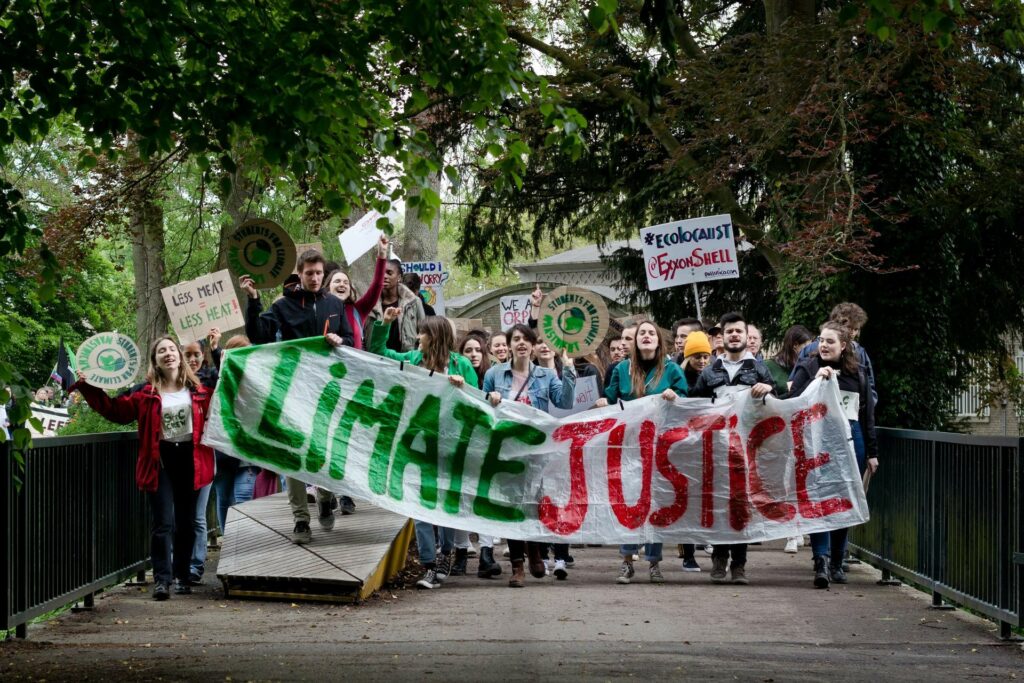 As we celebrate Earth Month in 2023, it's important to reflect on the ways we can support our planet and its inhabitants. One way is by supporting indigenous communities in their efforts toward food sovereignty and sustainability. Check out this blog from the US Food Sovereignty Alliance that highlights the importance of centering indigenous knowledge and practices in the fight against climate change.
---
Climate change has drastic implications for small-scale farmers in sub-Saharan Africa. Small-scale farmers are particularly vulnerable to the effects of climate change, including droughts, floods, and pests harming production. The article offers recommendations for policies and programs that can support small-scale farmers in adapting to and mitigating the effects of climate change.
---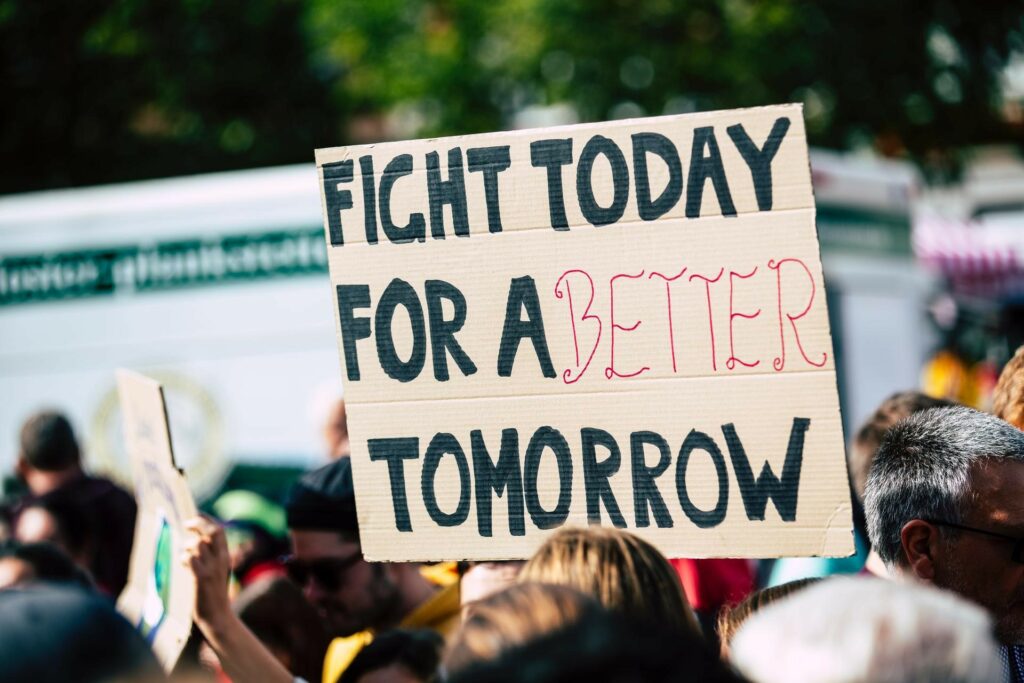 The COP27 climate summit presented an opportunity for countries to come together and explore this idea further. This could be a game-changer for the fight against climate change and could help pave the way for a more equitable and sustainable future.
Debt-for-Climate is a new idea that could help low-income countries mitigate the effects of climate change. Many low-income countries are heavily in debt, which makes it difficult for them to invest in climate mitigation and adaptation. Debt-for-climate swaps would involve wealthy countries canceling or restructuring the debt of low-income countries in exchange for investments in climate-friendly projects. This could have a significant impact on reducing carbon emissions and helping vulnerable communities adapt to the effects of climate change. However, it would require a global effort and commitment to make it happen.
So what can we do as individuals to support this effort and honor Earth Month? Here are a few ideas:
Educate ourselves and others about the impacts of climate change, especially on vulnerable communities.
Support organizations and initiatives that are working to address climate change and promote sustainability.
Pressure our elected officials to take action on climate change and support debt-for-climate swaps.
Make changes in our own lives to reduce our carbon footprint.
It's up to all of us to work together and take action to address the climate crisis. Let's honor Earth Month by committing to a more sustainable and just future for all.
---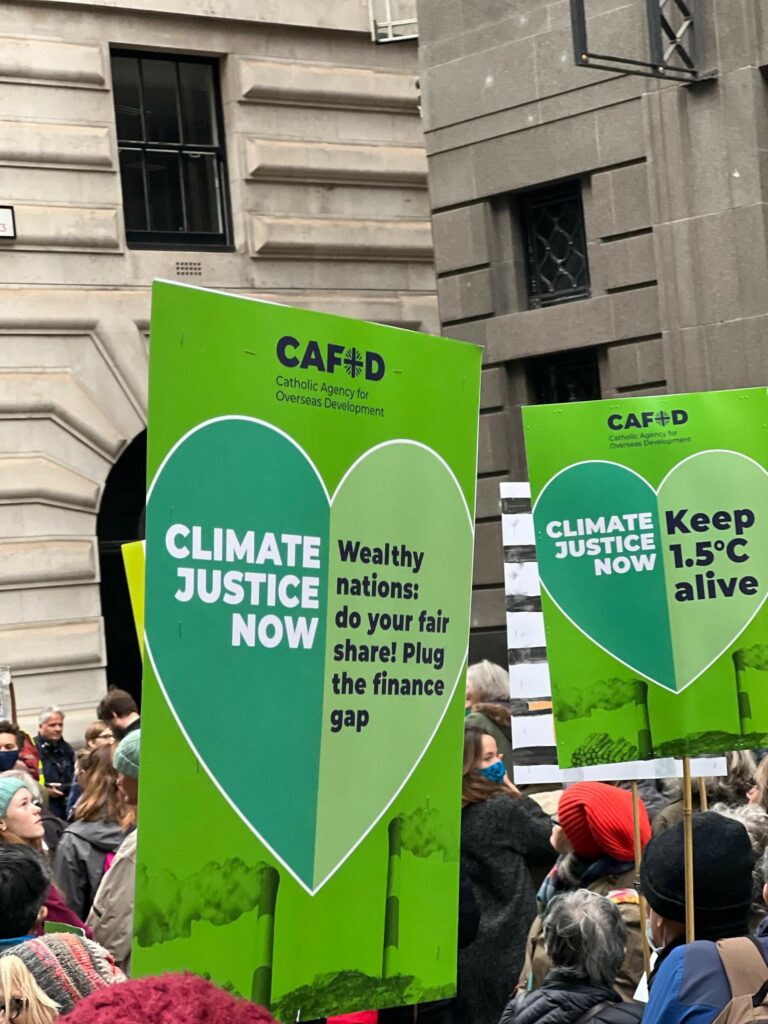 A recent report by Oxfam America highlights the importance of securing land rights for indigenous peoples and local communities as a way to address the climate crisis. Land rights are critical for indigenous peoples and local communities who rely on traditional lands for their livelihoods. However, these communities often face threats from large-scale land acquisitions, extractive industries, and climate change. Securing land rights can help protect forests and other ecosystems, mitigate the effects of climate change, and enable communities to more effectively manage natural resources. By securing land rights, communities can build resilience and reduce carbon emissions and reduce their carbon footprint.
---
Other Thought-Provoking Articles
---
New Staff Announcement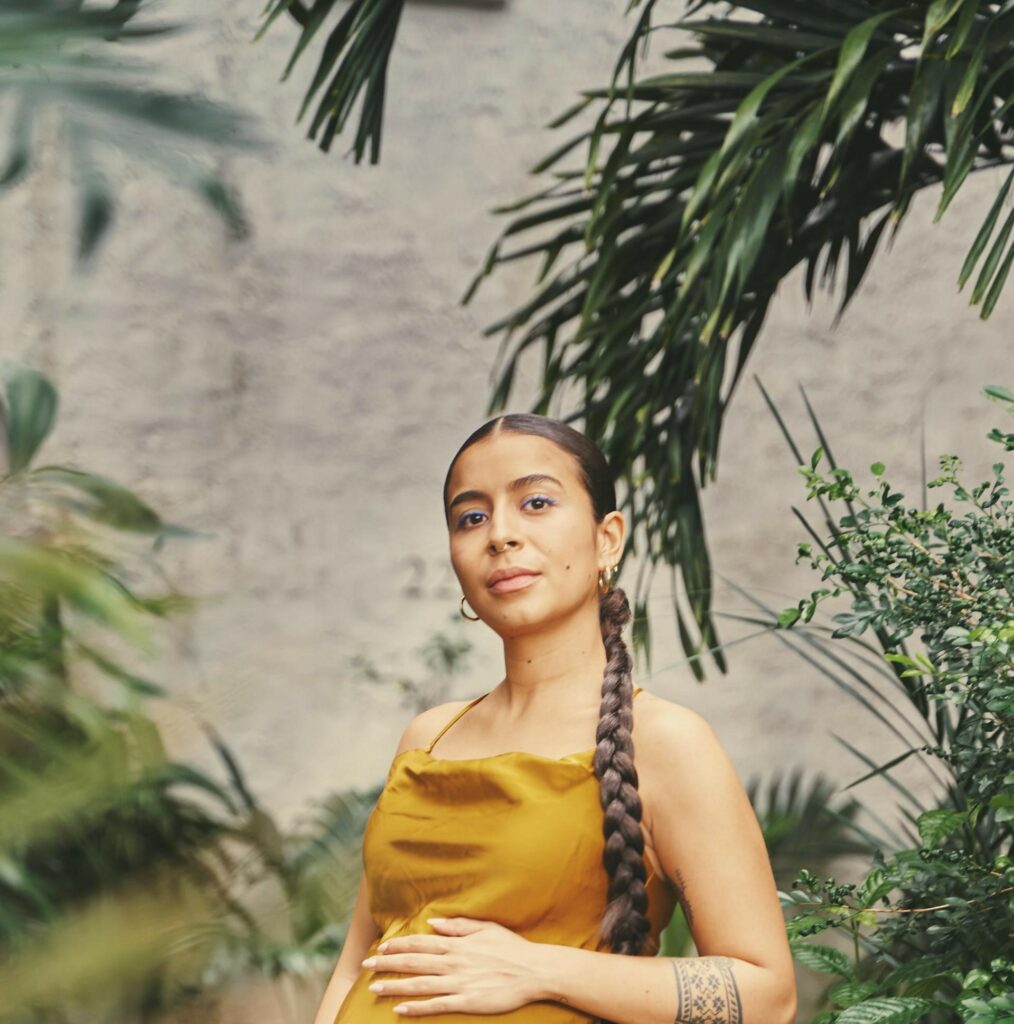 We are pleased to welcome our new Program Officer. Camila Alejandra Bernal Fontal is a non-profit and international development professional specializing in comprehensive grantmaking, sustainability and program/project management. Community development, justice and equity informs her approach of working with community stakeholders in a participatory process to manage projects, support capacity building, achieve place-based solutions and reimagine systems to catalyze individual, community and organizational transformation. Unpacking her experience as an undocumented immigrant to examine the social, political, and economic roots of inequality was how she found her social justice analysis, leading her to develop an understanding of how patriarchy, white supremacy, and capitalism drive the violent disruption of communities around the world.
Before joining Food First, Camila worked as a Program Officer at United Way Miami (UWM), where she managed a significant portion of the portfolio of health impact work and led multiple grantmaking processes, resulting in the allocation of more than $9 million to community based organizations providing direct services. Camila earned a Bachelor of Fine Arts and Five College Certificate of International Relations from Mount Holyoke College. She also holds a Master in Sustainable International Development from Brandeis University's Heller School for Social Policy and Management.
When she's not working, you can find Camila spending time with her family, camping, biking, hiking or kayaking, gardening, or cuddling up on the couch with her dog and a good book. Camila lives in Jacksonville, Florida with her partner, their daughter Maya and their dog Lupita.
---
Educational Resources
---
Support Our Work
Here at Food First, we work tirelessly to provide programs that support those living in a state of food insecurity. Our Fellows Program and Seed + Grants Program offer fellowships and grants, respectively, to support community-based food justice and sovereignty projects.
We cannot do it alone. We need your help to support programs that help food justice advocates fighting for change to continue their pivotal work.
Just think about the impact your donation could have on someone's life. You have the power to make a real difference.
Please consider giving a gift of hope today. Together, we can build a more just and sustainable food system for everyone. Visit foodfirst.org/support to make your donation.
Thank you for your support, and please share this newsletter with your friends and community to spread the word. Use the #foodsovereignty hashtag and tag us @foodfirst on social media to show your support.
---
Find us on Social Media