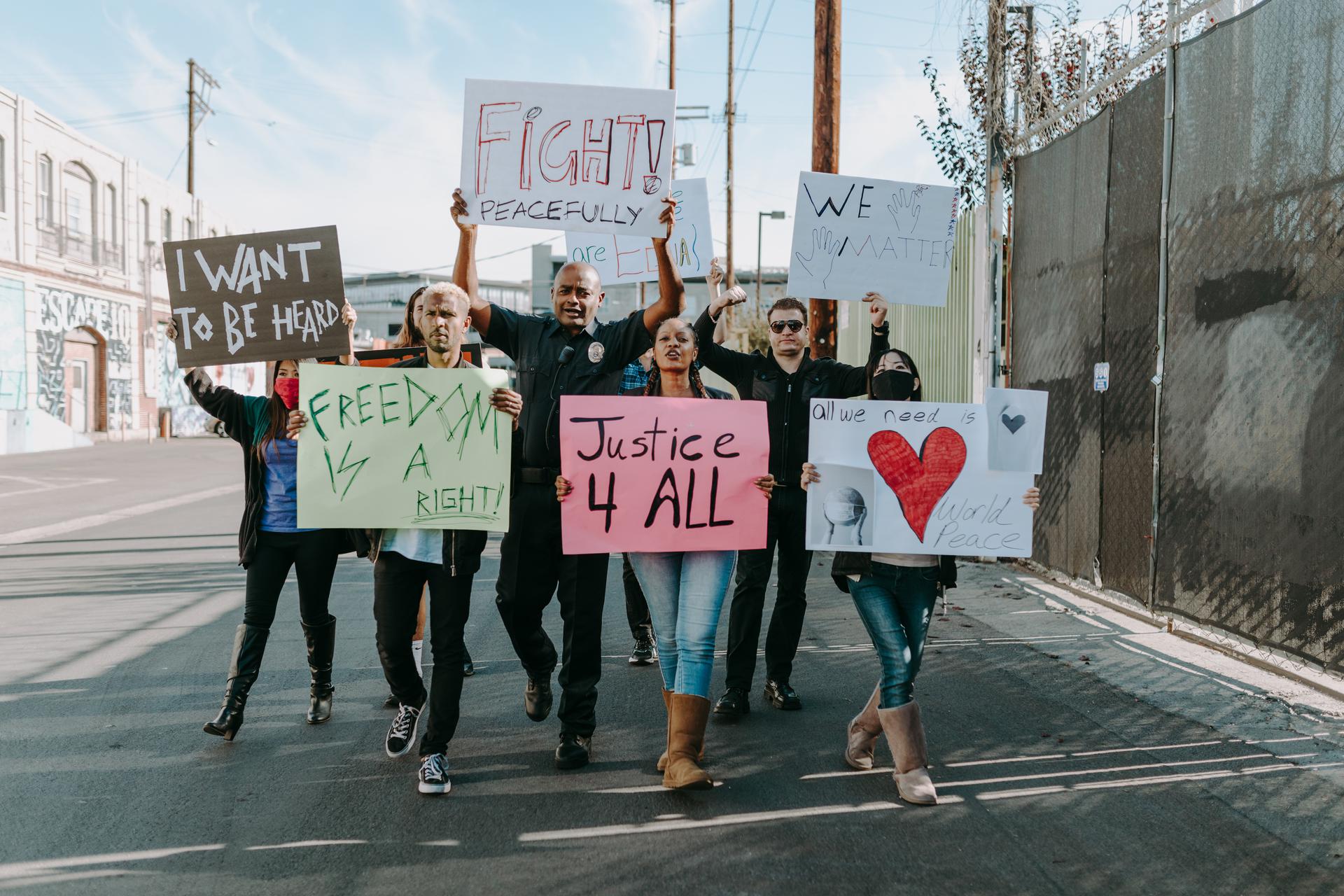 Introduction
In this edition of our monthly newsletter, we celebrate the legacies of Juneteenth and honor Pride Month while addressing oppression, racism, and systemic discrimination in our food system. We strive for an equitable food system that recognizes the contributions of Black farmers and supports farmers of all genders, sexual orientations, and social statuses. Join us in challenging the status quo, advocating for policies promoting food sovereignty, and creating a future of food justice for all. Together, let's build a more inclusive and equitable world, one seed, one meal, and one act of advocacy at a time.
In unity and determination,
The Food First Team
---
Spotlight Report
Debt Deal Imposes New Work Requirements for Food Aid & That Frustrates Many Democrats
In our unwavering commitment to addressing food insecurity and advocating for those in need, we want to shed light on recent developments regarding the US Government food assistance program. Specifically we are highlighting the SNAP (Supplemental Nutrition Assistance Program) which was formerly known as the Food Stamps Program. SNAP provides a sliding scale of income designated for food to low-wage working families, low-income seniors, people with disabilities, and other individuals with low incomes. On average, the monthly SNAP benefit is $129 per household member. However, households significantly below the poverty line tend to receive more SNAP benefits than households closer to the poverty line.
Picture this: a person working tirelessly, juggling odd jobs that provide just a couple of hours of work here and there, often without guaranteed pay. They navigate through the day, hustling to find additional work while facing the challenge of standing in long lines at food banks. In the midst of this struggle, they lack basic resources, unable to afford even a notebook to keep track of their work or provide proof of their efforts. And let's not forget the added expense of childcare, an ever-present challenge.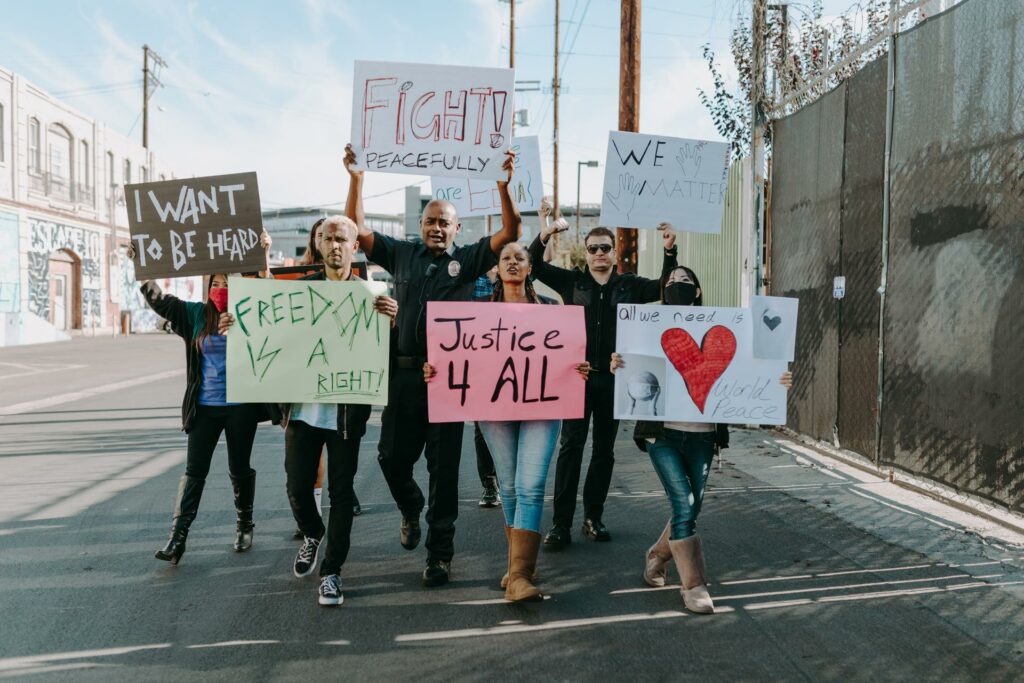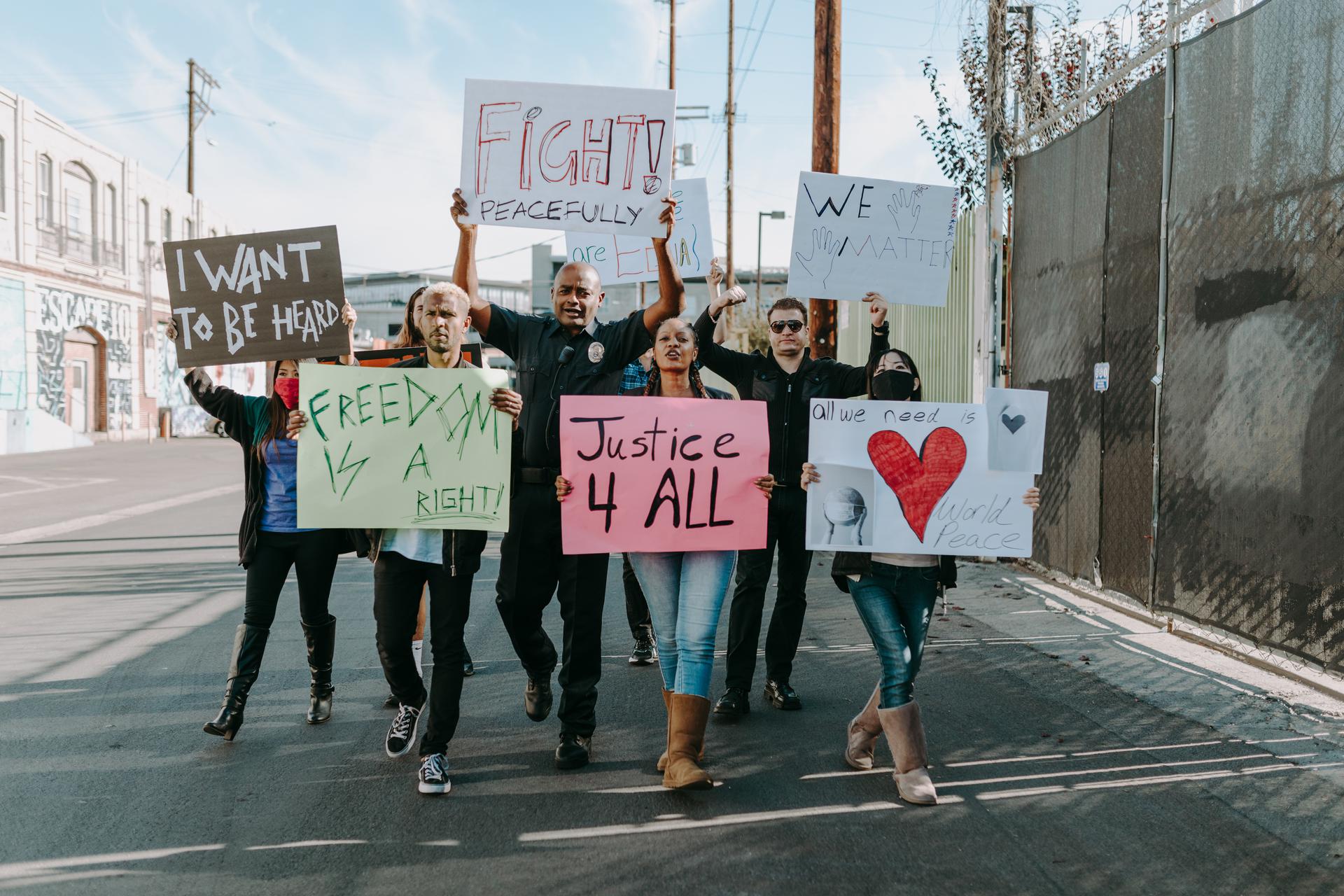 It is against this backdrop that recent policy changes have come into play, which will impact the lives of countless individuals who rely on programs like SNAP for their basic food needs in 2024. The Supplemental Nutrition Assistance Program (SNAP) has already gone through a major transformation earlier this year when benefits were slashed from COVID levels. Now with the new debt ceiling deal, the work age requirement to receive SNAP benefits has increased from 49 to 54. Eligibility will require those without dependents to show they are enrolled in a job training program or working 80 hours per month.
To truly grasp the gravity of these seemingly innocent requirements, as the example above illustrates, we need to delve into the real-life experiences of individuals caught in the cycle of poverty. Their stories expose the harsh reality of the time and effort it takes just to scrape by. Poverty consumes an inordinate amount of time and energy, fragmenting lives and making survival a daily battle. By understanding these personal struggles, we can bring a human face to the issues at hand and foster empathy and understanding.
We cannot stand idly by as our fellow community members face these daunting challenges. It is our duty to raise awareness and advocate for change. The policies just enacted reflect change. But these new regulations aren't designed to be helpful. They are punitive and reflect a perception that poverty is somehow the fault of the person or family with limited resources.
At Food First, we are dedicated to highlighting the intersectionality of public policy and federal programs in our food system. We are advocating for policies that don't seek to shame people for being poor. Our aim is to dismantle the myth that poverty equates to laziness, and instead reinforce that no one wants to be poor and our government policies should not demonize poverty. "For the people, by the people.." demands our government work to assist those with the greatest need versus enabling the rich and powerful to pass judgment and demean the challenging circumstances many in the US find themselves in.
By joining forces, we can bring about meaningful change and create a more equitable and just society. As we move forward, let us continue to stand up for SNAP, challenge misconceptions and stigmas, and fight for the rights of individuals experiencing food insecurity. Together, we can ensure that everyone has access to the nourishment they need to thrive.
---
Celebrating Juneteenth
Juneteenth in 1865 marked a celebratory and seemingly humanizing symbolism of the emancipation proclamation. However, this new freedom was quickly hindered by the Vagrancy Act of 1866. This is the story of the impact of the Vagrancy Act, and how it was enacted to undermine the liberty and freedom the formerly enslaved African Americans of Galveston Bay, Texas celebrated on June 19th 1865.
Long ago, a shadow cast over the lives of Black individuals as the Vagrancy Act of 1866 came into force. This insidious legislation criminalized the simple act of being without permanent employment or a fixed residence, targeting and further marginalizing newly freed slaves. Its enforcement perpetuated a system of racial oppression and economic exploitation, stripping away liberties associated with the hard-won freedom of the Black community.
Today, we stand at a crossroads where the echoes of this historical injustice reverberate. The changes that need to be made are crystal clear — we must dismantle the systemic racism deeply rooted in our society and rectify the generational trauma inflicted by the Vagrancy Act. The time has come to rewrite the narrative and restore the dignity and humanity of those affected.
In the spirit of collective action, grassroots movements like Black Lives Matter (BLM) rise to challenge the systemic inequalities perpetuated by the Vagrancy Act. Together our powerful voices demand accountability and justice, amplifying the urgency for transformative change. Through protests, advocacy, and community organizing, we shine a spotlight on the urgent need to address the injustices of the past and build a more equitable future.
The journey towards dismantling the legacy of the Vagrancy Act holds the promise of a brighter future. By recognizing deep-rooted injustices, and working collectively to dismantle systemic racism, we have the power to bring about positive and transformative change. Through our actions, we can unshackle freedom and ensure that the mistakes of the past never dictate the course of the future.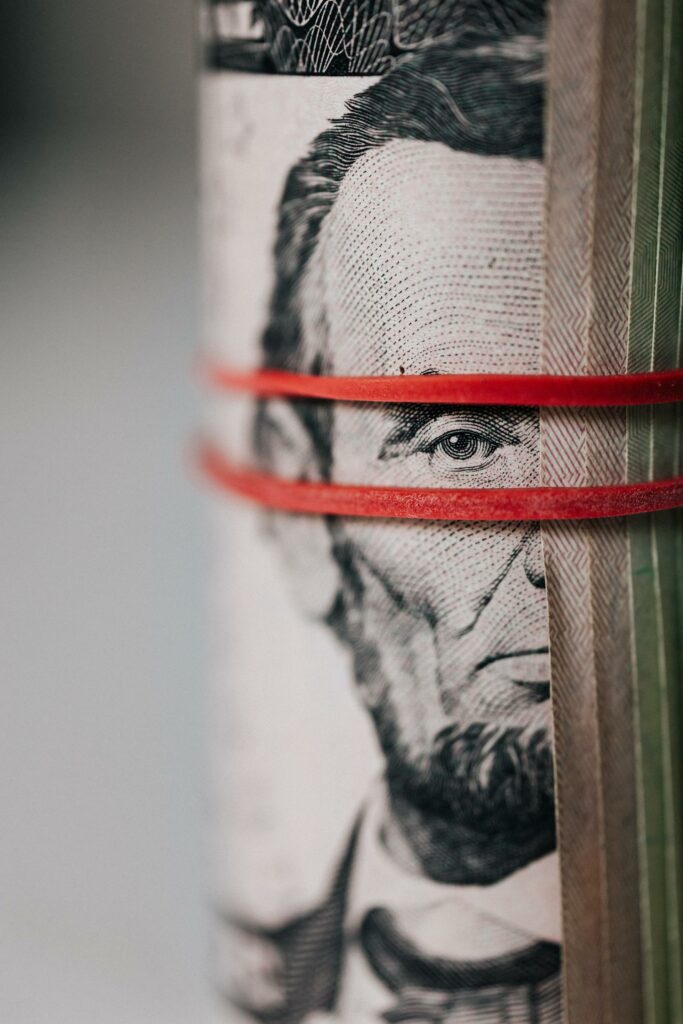 In the end, it is the power of awareness, activism, and collective action that will break the chains of oppression and rewrite the narrative. Let us stand together, hand in hand, united in the pursuit of justice, and create a world where the dignity and freedom of every individual, regardless of their race or background, are safeguarded.
---
Celebrating Pride Month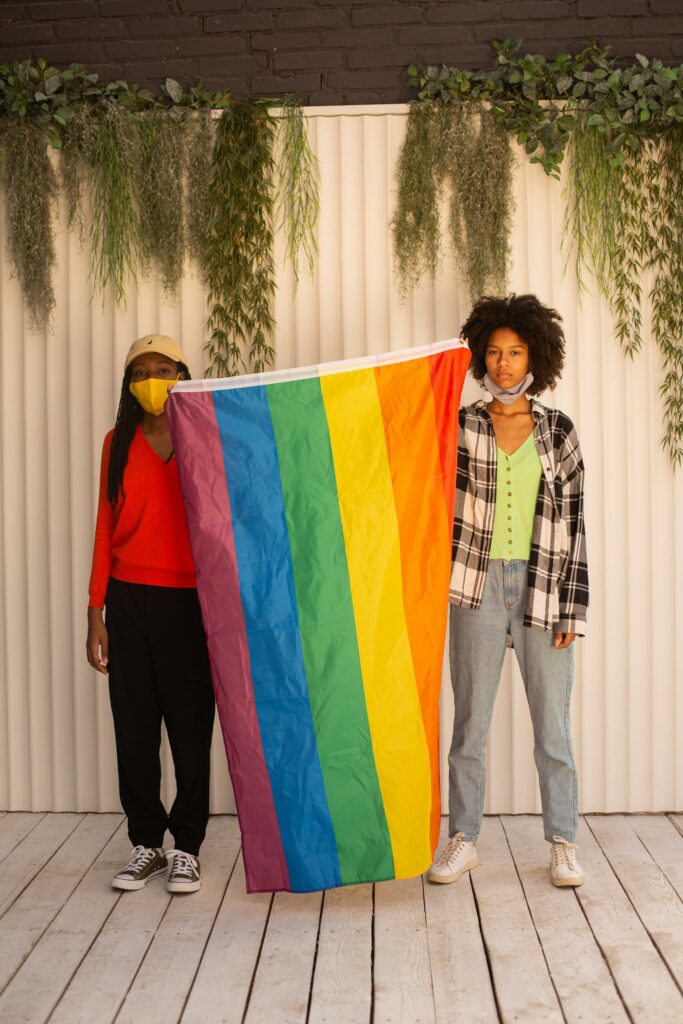 The Queer-Led Groups Modeling a New Form of Land Access
We want to shed light on the systemic challenges faced by marginalized communities in accessing land ownership, housing, and opportunities in farming. Currently, 98% of U.S. farmland is owned by white individuals, with only 1.6% of U.S. farms having at least one Black farmer. These numbers underscore the urgent need for equity and representation in the agricultural sector.
These staggering facts, underscores the urgency for change and introduces two inspiring organizations, Humble Hands Harvest and Queer the Land, which are actively fighting against the extractive capitalist economy and working towards creating a regenerative economy of care. These organizations prioritize community, sustainability, and dismantling historical discrimination in their respective fields. By addressing the connection between land access, housing, and food justice, they recognize the profound impact of systemic discrimination on climate change. Through their work, they are reclaiming land and employing cooperative decision-making structures that serve as models for building a more inclusive and sustainable future.
To advocate for these initiatives and drive positive change, we encourage supporting land trust initiatives, advocating for policy changes that address historical discrimination and systemic barriers, promoting sustainable farming practices, investing in cooperative decision-making models, and fostering local networks and alliances that support marginalized communities in their pursuit of land ownership, housing, and food justice.
Taking these actions will contribute to the creation of a more just and inclusive society, where marginalized communities have equal opportunities to thrive and contribute to sustainable food access. By challenging the extractive capitalist economy, embracing cooperative decision-making, and prioritizing regenerative approaches, we can pave the way for a future that addresses the climate crisis and fosters social and environmental well-being for all.
Taking these actions will contribute to the creation of a more just and inclusive society, where marginalized communities have equal opportunities to thrive and contribute to sustainable food access. By challenging the extractive capitalist economy, embracing cooperative decision-making, and prioritizing regenerative approaches, we can pave the way for a future that addresses the climate crisis and fosters social and environmental well-being for all.
---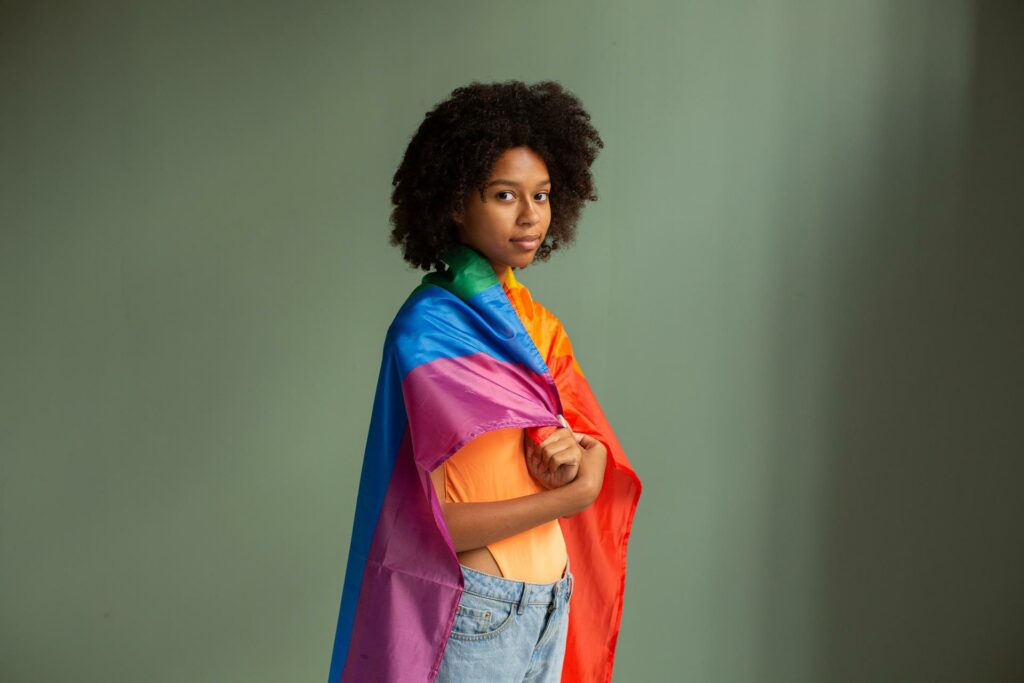 Queering the Family Farm: Despite Obstacles, LGBTQIA+ Farmers Find Fertile Ground in Midwest
In the vast fields of the Midwest, LGBTQ+ farmers face an uphill battle, striving to overcome prejudice and exclusion within the agricultural community. Traditional norms and stereotypes create an environment that questions their legitimacy, dismissing their passion and expertise. This lack of acceptance highlights the urgent need for change and an inclusive approach to farming.
Amidst these hurdles, LGBTQ+ farmers find solace and support in organizations like Humble Hands Harvest. One farmer, Hannah Breckbill, recalls the journey of her women-worker-owned farm. Their farm challenges the status quo of industrial agriculture. By fostering a sense of community, they create a stark contrast to the dominant practices that prioritize profit over sustainability and connection.
These organizations, with their unique focuses and approaches, share a common goal, they envision a regenerative economy of care, and at its core lies the reclamation of land. By challenging historical discrimination and addressing the intersectionality of land access, housing, and food justice, we have an opportunity to combat climate change and create a more equitable society.
In this personal journey of transformation, LGBTQ+ farmers are writing a new narrative. They break free from the shackles of systemic discrimination that have long hindered their progress. By reclaiming land, employing cooperative decision-making structures, and sharing knowledge and resources, they are cultivating a more inclusive and sustainable future for themselves and future generations.
---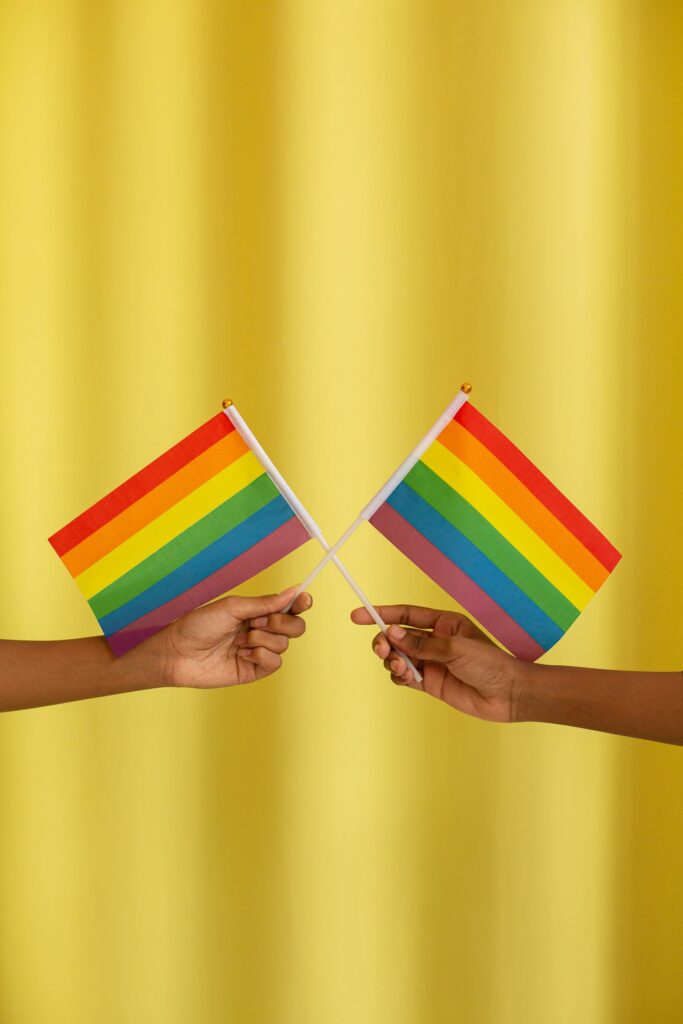 In rural areas across the United States, LGBTQIA+ farmers often face isolation and discrimination. But there are organizations that are bringing together queer farmers and food producers to create a more inclusive and supportive community. One such organization is Rainbow Ranch Farms, founded by husband and wife team Mark and Dr. Patricia Whetstone. Rainbow Ranch Farms is a California-based farm that produces pasture-raised meat and eggs using sustainable and humane methods. Mark and Patricia, who are both members of the LGBTQIA+ community, started the farm as a way to create a safe and inclusive space for queer individuals in the agriculture industry. They also aim to provide consumers with access to high-quality, ethically-produced food. Through their work at Rainbow Ranch Farms, Mark and Patricia have connected with other LGBTQIA+ farmers and food producers who face similar challenges in the industry to create a more supportive community. These organizations are collaboratively working to build a more equitable and sustainable food system that benefits all members of society.
---
Additional Resources
---
Support Our Work
Here at Food First, we are working to respond to the needs of everyone who is at risk of food insecurity. During a recent site visit, we had the privilege of witnessing firsthand the transformative work led by Martinique Mims, a Food First Fellow, as she participated in a pop-up art series at the 10th Annual Station Hope event in Cleveland, Ohio.
Through her performance titled "Stories Around the Table," she highlighted the survival of African foodways through slavery and celebrated the cultural significance of African American food and soul. We are honored to shine a light on Martinique's exceptional contributions to the food justice movement. Her work reminds us that sustainable change requires collective action.
We believe that food is not just a basic need, but a basic right. Right now, food assistance programs like SNAP are being targeted for reductions. By supporting Food First and becoming a part of this movement, together, we can advocate for programs like SNAP to be designed to support the needs of the most vulnerable among us. By doing so, we can cultivate a future where everyone has access to healthy, culturally appropriate, and sustainably produced food. Let us stand for programs that help to transform our communities through food justice.
We need to encourage and collectively support all farmers; irrespective of their socioeconomic class, gender or sexual status. Your support will enable farmers to continue building sustainable, equitable food systems that benefit us all. By making a donation today, you can help provide critical resources and training to help Food First have a greater impact in the community.
Thank you for your support, and for helping to create a more just and equitable world for all.
You can donate by using the button below or visiting www.foodfirst.org/support
Share this newsletter with your friends and community to spread the word by using the #foodsovereignty hashtag and tag us @foodfirst on social!
---
Find us on Social Media