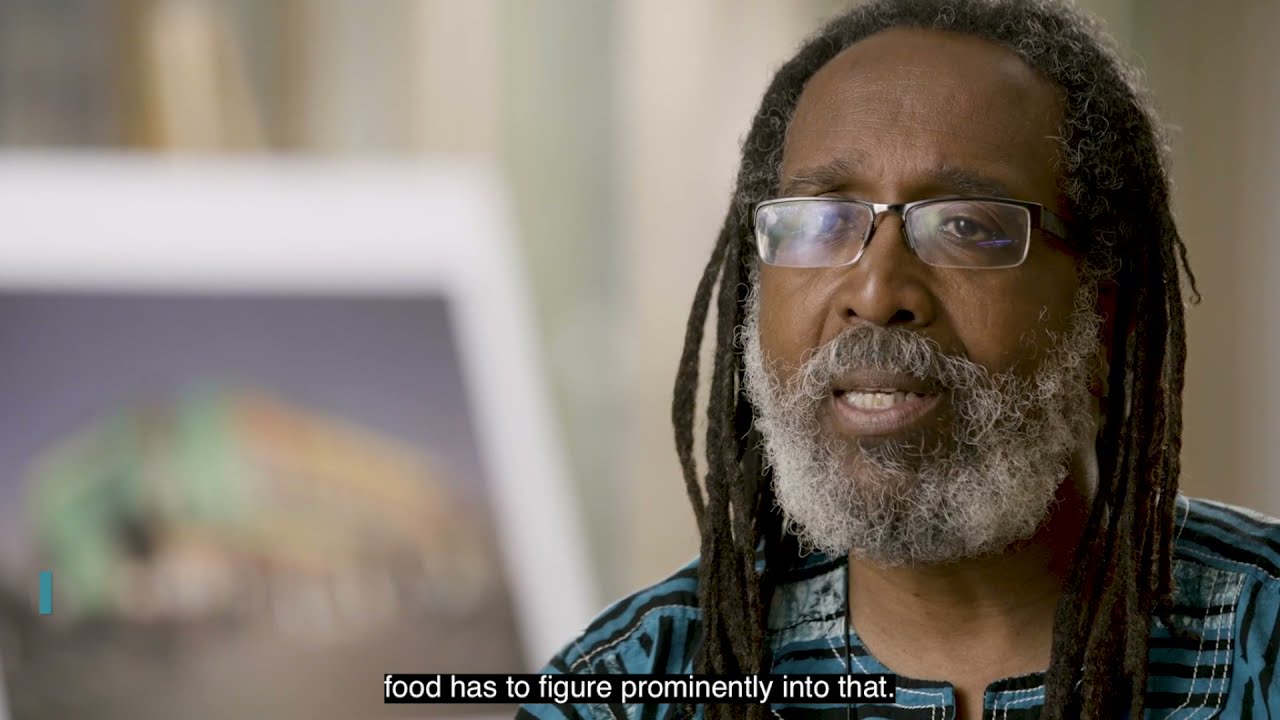 From the Desk of Ellen W. Harris, DrPH
Hello All,
In celebration of African American History Month, we close out February looking through the lens of African American food justice and sovereignty work that takes place every day, 24/7, across the country. In Detroit, we celebrate the Detroit Black Community Food Security Network and their signature work in building the Detroit Food Commons, due to open in fall 2023. Several thought-provoking articles feature the work of advancing urban agriculture in Camden, NJ, supporting farmers markets in NC, announcing a Black Farmers Equity Initiative cohort, and highlighting Black farmer collectives and hubs in Seattle and Raleigh. We're especially pleased to feature our three Fellows to date working in their respective communities. And last but not least books, films and other resources are shared with you. We hope that your honoring of African American History Month has been rewarding and that you leave February knowing that every day of the year is a day of celebration and vigilant work in the community.
Best Regards,
Ellen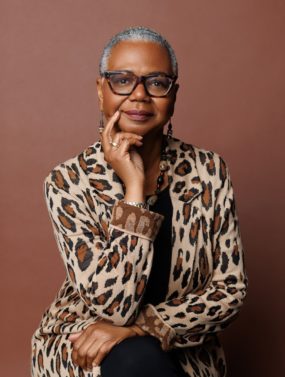 ---
Spotlight Article
Detroit Food Commons' Plans for Opening a Food Co-op in October 2023
In this video, Malik Yakini, co-founder and Executive Director, of the Detroit Black Community Food Security Network, shares his vision for the Detroit Food Commons:
"The Detroit Black Community Food Security Network was founded to ensure that Detroit's African American population participated in the food movement and because we are the vast majority of the population in Detroit, that we are in the leadership on that movement locally". They are in the process of building a Black community-owned food co-op in the heart of Detroit.
Food Co-ops continue to be developed throughout the world as a way of increasing access to healthy, sustainably grown food while building community ownership and empowerment. In the United States, many of those food co-ops are located in college towns or affluent communities. The Detroit Food Commons, which will be located in Detroit's historic North End, will be a unique model, serving urban and low and moderate-income communities.
The Co-op will be a full-service grocery store, open to the general public, and cooperatively-owned by members of the community. Most importantly, it will also create economic opportunities for community residents.
---
Other Thought-Provoking Articles
---
Stories from the Fellows in the Field
In this section, we highlight the groundbreaking work our three Food First Fellows are doing to make an impact in their respective communities. Martinique Mims, a poet and dancer in Cleveland, OH, merged the arts and culture to create a food and nutrition project influenced by Michelle Obama's Let's Move healthy school initiative. Her project intends to spread the message around issues of food sustainability and food justice by targeting vulnerable families and their youth and using art-inspired interactive sessions. This youth based project will be offered at 2 local schools in collaboration with six other artists, partnering with a local Cleveland library and Hope Works. During these classes, the teaching artists will focus on three components: literacy, nutrition, and artistic expression. Workshops planned include: painting, teaching mindfulness and movement, and teaching youth about proper nutrition and cooking. In addition, Martinique created the 'Unconventional Spaces' website, for attracting teaching artists, hosting 1:1 group info workshops, creating an Unconventional Spaces Booklet, and developing a Storytelling through Dance program. Her work is allowing the community to build a creative ecosystem for food justice advocacy.
---
Shakara Tyler is based in Detroit, MI, working on building a Black agrarian cooperative pedagogy. This pedagogy is about dismantling oppression in our food systems. As part of her project, Shakara plans to create a website and an event to launch the project set for mid-August to showcase her hard work in the community to promote urban food sovereignty. She is building a comprehensive curriculum giving people the tools and resources needed to start a co-op that educates the public on topics around: colonialism, imperialism, unpacking Black radical liberation theories, and relearning cooperativism. The curriculum outlines Black agrarian cooperative history, discusses intrapersonal and interpersonal impacts of internalized racism, properly defining and sharing power, identifying shared value systems, handling conflict resolution, and building ecosystems of care.
To build the curriculum, Shakara is working with a political pedagogy committee of eight powerful community members:
Rosie DeSantis – Detroit Community Health Fund
Rukiya Colvin – Detroit Community Health Fund
Tepfirah Rushdan – Detroit Black Farmer Land Fund
Detra Ward – Love and Labor Botanicals
Malik Yakin – Detroit People's Food Co-op
Piper Carter – Detroit People's Food Co-op
Paul Willis – Detroit People's Food Co-op
B Anthony – Think Tank
During her fellowship, she will conduct 18 interviews and two focus groups to assess the experiences, challenges, and successes of local co-ops uplifting the Black community. The curriculum creates a shared space of thought leaders coming together to create solutions that pave a way for anti-capitalist movements, artists and advocates to draw on their ancestral knowledge to share best practices to support and sustain each other. This committee will continue to survey Detroit cooperative-led organizations to create useful cases to highlight the curriculum's influence on Black food sovereignty in the community.
---
Our third fellow, Robbie Pollard, a farmer in Marks, MS, works with five farming communities to pilot a project he's calling, the Agripreneurship and Happy Food Project. He works with 5 local MS farmers in Leflore, Panola, Quitman, Tunica, and Marshall counties. These farmers grow a variety of fruits and vegetables and create value-added products to sell.
To achieve his project goals, Robbie is partnering with the Alcorn State University Processing Plant in Marks, MS to process, package and distribute their produce to local communities and grocery stores. In conjunction with this work, Robbie is building a network of other small farmers by working with the Alliance of Sustainable Farms.
---
Resources: Books and Film Celebrating Black History Month
"Farming While Black," Soul Fire Farm's "Practical Guide to Liberation on the Land," by Leah Penniman
"The Color of Food" by Natasha Bowens
"Freedom Farmers: Agricultural Resistance and the Black Freedom Movement" by Monica M. White
Other Resources:
---
Support Our Work

Here at Food First, we are working on the front line to provide programs to support those living in a state of food insecurity. Our Fellows Program and Seed + Grants Program offer fellowships and grants that support community-based food justice and sovereignty projects.
Ready to join the #foodsovereignty movement? There are many ways you can join to support our work. You can become a food justice advocate and fundraise for our cause, or provide a gift so we can make a greater difference in the community.
You can give by mail or online: https://foodfirst.org/support
Share this with your friends to help us raise awareness about food justice. Use the #foodfirst hashtag and follow us on social!
---